The brief
Technology PR was asked to support Control Risks profile across a wider range of specialist fields including: anti-corruption, anti-bribery, cyber threats, data protection, eDiscovery & forensics, managing corporate and reputational risk - and appreciated it needed to partner with an agency that already had deep subject matter expertise and strong links with the right media.
"The enthusiasm of Technology PR is hard to match - they knew when to push us to get the results we aimed for and had the right team at hand to support us in the marketing department and our busy colleagues in the service lines."
The results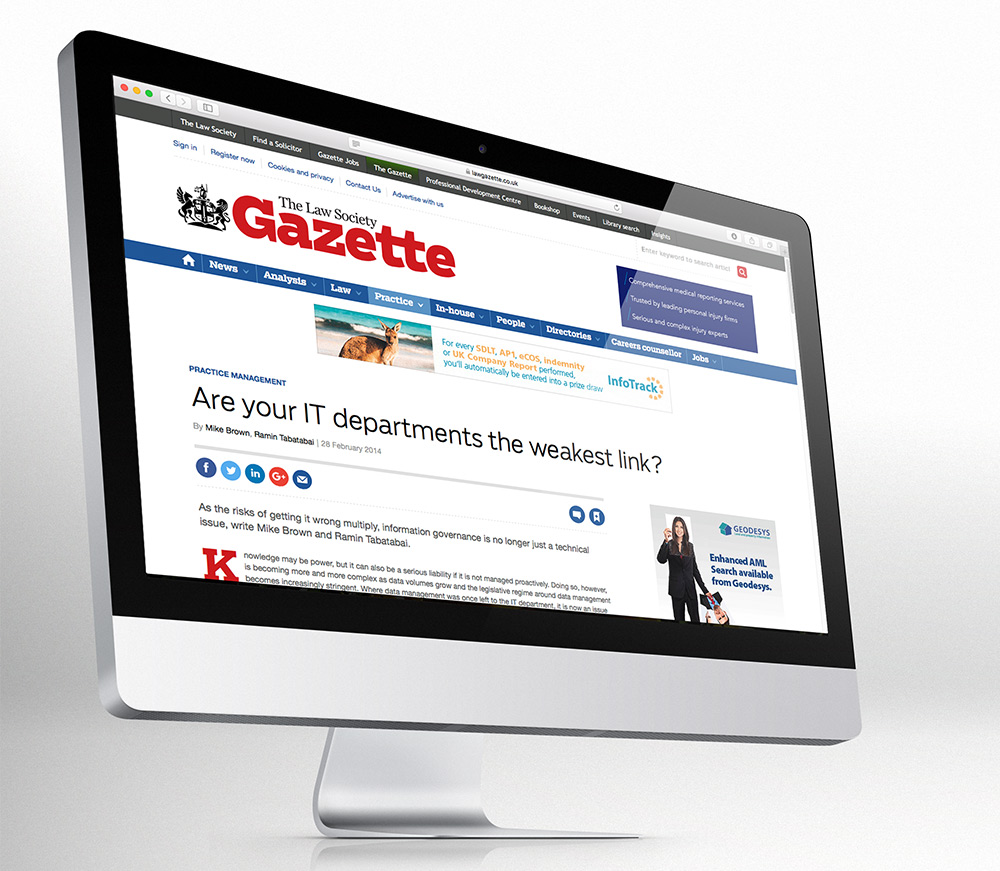 Technology PR delivered a 10-fold increase in media coverage and boosted sale leads in areas where the company was not previously known.
Number of closed new sales not disclosed.
Information Governance can no longer be confined to the IT department

Inside jobs – the security risks from the rise in temporary staff