The brief
Technology PR supported Tikit's one-year 'Driving legal practice efficiency' campaign to market and differentiate its technology solutions in a crowded market. The PR strategy combined social and mobile technology with a strong storytelling approach making use of real life case studies and demonstrations, to drive Tikit's digital presence to measurably higher levels.
The 'Driving legal practice efficiency' was also a key thread running through the production of Tikit's by-line articles, whitepapers and blogs. We used a number of digital formats to showcase a sophisticated view of Tikit's integrated and scalable solutions. Technology PR also provided social media support which focused on transforming perceptions of Tikit technology from a product to a solution provider.
"Technology PR provides a fresh and completely unique approach to projects, because of their broad Legal IT experience they are able to develop the best approach to generate the engagement that significantly increases our brand presence. Their connections with media channels and other industry parties means that they are able to provide not just in-roads, but secure great opportunities."
The results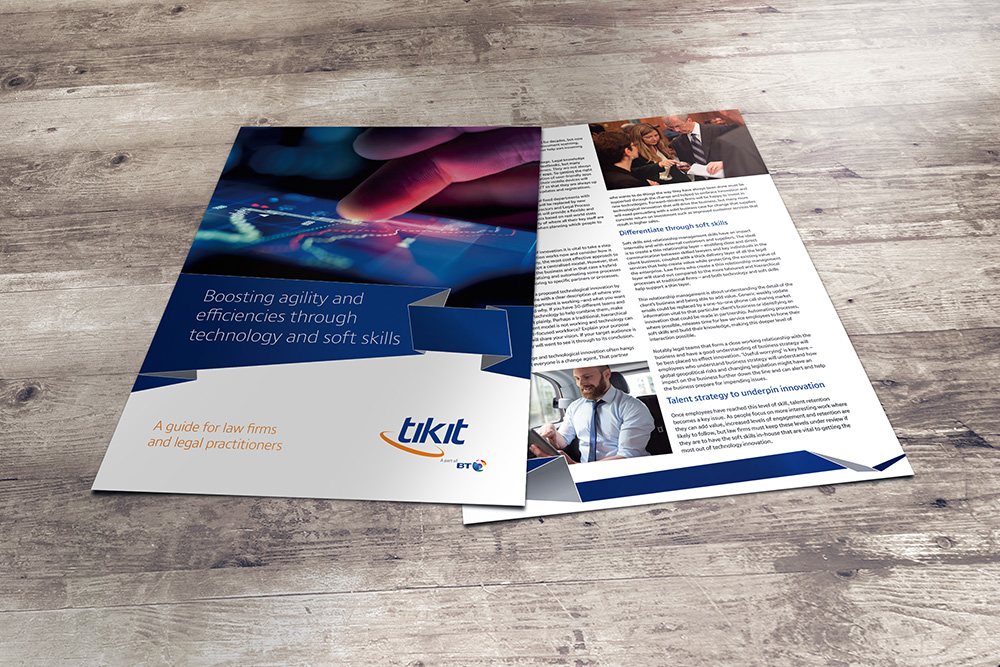 One whitepaper (produced by Technology PR) alone received 1,190 website views within days of being released and a further 2,819 click throughs via LinkedIn and Twitter.
Through more targeted non-product focussed content, Tikit found that there was a 21% increase in page views and 16% increase in new visitors.
Engagement through LinkedIn marketing Content impressions increased by 6,082,848 (a 388% increase year on year).
Clicks on content increased 3,059 (a 388% increase). Social actions such as sharing, likes, follows and clicks through to the website increased to 544 (a 60% increase). The number of followers of our LinkedIn company page has increased by 40% in 12 months.